Æon Studios Channel
Who is online?
In total there are 2 users online :: 0 Registered, 0 Hidden and 2 Guests

None

Most users ever online was 18 on Tue May 05, 2015 4:05 am

[DanParthenis] The Demon Chef! [Inferno Zero IC]

Tue May 05, 2015 6:10 am by danparthenis
Download Link:

mediafire.com mediafire.com/?arzccvvvmw8ua89

Category:

Dance / Fun / Overall

Anime:

Various

Song:

The Glitch Mob - Our Demons (feat. Aja Volkman)

Description:

Hey guys, so basically the weekend of this IC I was also planning a big short film for my uni project as Director so I couldn't spend much time on an entry so …



[ Full reading ]
Comments: 0
[MEP] -Psycho-

Sat May 02, 2015 9:27 am by DeyKira
AMV Name: -Psycho-
Author: Dey Kira
Song: Skillet - Circus for a psycho
Outro:Bohemia - Feed The Adicion-
Animes: Tokyo Ghoul, Fairy Tail, Soul Eater, Chuunibyou demo koi... , Fate/Stay/Zero series , Full Metal Alchemist, Attack On Titan, Reborn!, Tegen Toppa Gurren Lagan.

Video :



Comments: 0
[key]Scarlet - My Fault

Fri May 01, 2015 1:12 pm by Kscarlet
"Sometimes love pushes to make crazy gestures."

Creator:

[key]Scarlet

Anime: Aoi Bungaku

Song: Aviators - Our Little Horror Story

Premiered: 2015-04-29

Studio:

Rising Production Video on AMV.org

I started this video for the Viral Team IC, but unfortunately I had too many personal commitments and I couldn't send it in time. …



[ Full reading ]
Comments: 0
[DanParthenis] Operation: Forget Ex [Prometheus IC]

Mon Apr 13, 2015 6:18 pm by danparthenis
Preview Link:

https://www.youtube.com/watch?v=b5yVXFP5rFE

Download Link:

sendspace.com 3bxgg1

Category: Dance

Anime: Various

Song: Tantrum Desire - Reach VIP

Description:So here I continue on trying to improve my editing skills. Here I tried to further balance editing with narrative and also I tried harder making …



[ Full reading ]
Comments: 3
Kurai - Death Note

Wed Apr 22, 2015 5:07 pm by YusukeAMV
Tah-dah! I'm still alive
Comments: 3
[Amv - Kise No sharingan Master] ▌Kuroko No Basket ▌//

Sun Apr 19, 2015 8:25 am by Azazel
Hola !!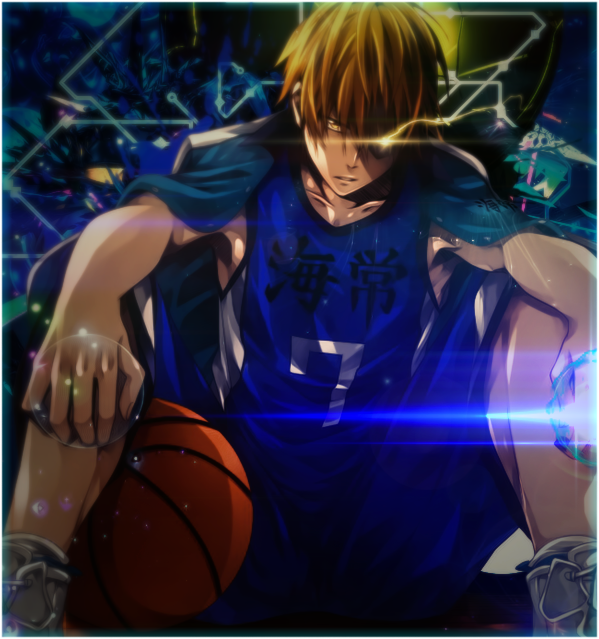 It's been a while i didn't make no actual full clips and If i dont milk this Kuroko Knb shit anymore, who will? 
plus this one is audition material i should say altough it gave me hemoroides when i was done, now with all these poetry terms ,enjoy and feedback is appreciated !!
Streaming :
…

[ Full reading ]
Comments: 2
[Strat] New Feelings - PROMETHEUS IC

Fri Apr 03, 2015 9:06 pm by Strat
Well, I'm new in this forum, but I'll put my last AMV :P.

I know that isn't enough good, this is my first time that I try an AMV of dance. The AMV was made in 3 days.
I'm still a beginner, but I'll do my best next time again!




Here you are.

Strat
Anime Used:
5 Centimeters Per Second
Absolute Duo
Angel Beats
Ano hi mita Hana no …

[ Full reading ]
Comments: 1
LevelUp 2015 - Eyes Of Winner

Sat Apr 18, 2015 6:11 am by Kurosaki D




hi All Aeon ;3 well this is my participation in "level Up 2015" competition in which I did not do very well xD work enough in the video but apparently not taste much, another contest more luck haha :p
I hope you like it and will enjoy it :c and thanks mike for being my pro :D
regards!!



Pro: [MadaraxD]
Novice: Kurosaki D

anime: Hajime no ippo
song: …

[ Full reading ]
Comments: 2
Statistics
We have 302 registered users
The newest registered user is Strat

Our users have posted a total of 4991 messages in 656 subjects