Æon Studios Channel
Who is online?
In total there are 3 users online :: 0 Registered, 0 Hidden and 3 Guests

None

Most users ever online was 17 on Fri Nov 01, 2013 2:12 pm

[xDeuz] Lost Friend [ICSummerClash/AMV-France]

Mon Sep 15, 2014 11:24 pm by xDeuz



(Inspired by Lost Soul - xDieguitoAMV)






Sorry, my english bad ;(
--------
In the enlace Download Direct: .mkv
Dual Sound:
|Audio 1: Intrumental (Original Proyect) …

[ Full reading ]
Comments: 0
The Grey 【Kara No Kyoukai】

Sat Sep 13, 2014 2:25 am by WoozyAMVs


I spent quite a bit of time on this and would appreciate feed back ;DDD


Comments: 0
[Hikado95] Track W1ck3d MEP + BONUS

Thu Sep 11, 2014 7:58 am by Hikado95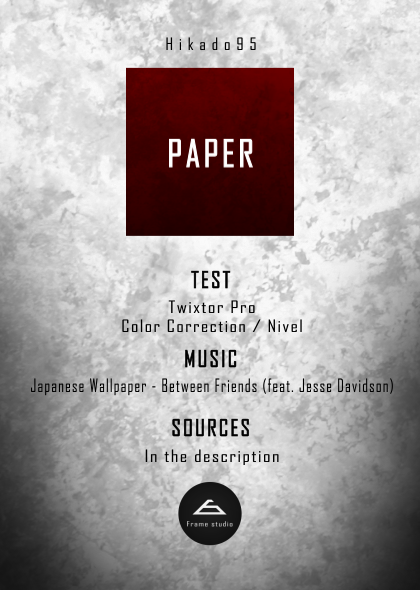 Titulos: PAPER  +Track MEP
Music : Zebrahead - Blackout  / Japanese Wallpaper - Between Friends feat. Jesse Davidson)
Anime: Kara no Kyoukai Mirai Fukuin, Kara no Kyoukai Mirai Fukuin Extra Chorus, Suzumiya Haruhi no Shoushitsu, Byousoku 5cm, Sakurasou no Pet na Kanojo, Zankyuo no Terror y Black Bullet



+BONUS PAPER OR PAPEL
The …

[ Full reading ]
Comments: 0
Anime MIX AMV

Wed Sep 10, 2014 6:43 pm by Zeaterx
2nd AMV! hope you like it ! i couldn't send the video in 1080p, because after i saved with After Effects CS5, 233 MB the video, the elaboration was so f*****g slow
, so, i decide to render the video in HD 720p, however hope you like it !
Comments: 0
AMV - GɾαρҽVιɳҽ [720P]

Wed Jul 02, 2014 9:57 pm by Jocker8clz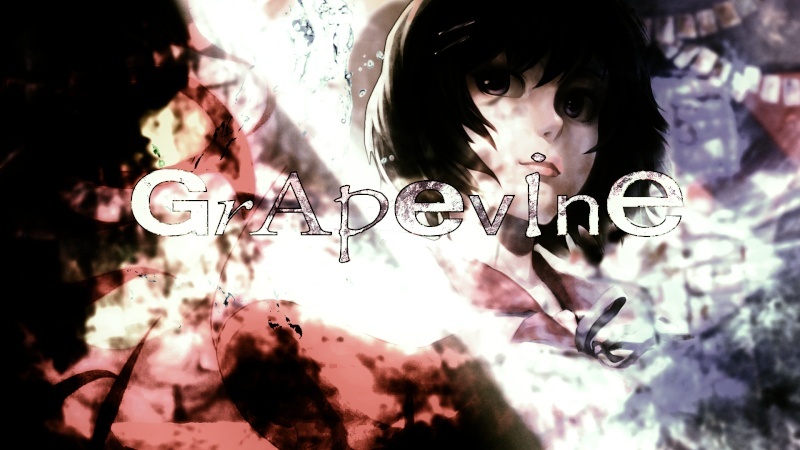 Finally !!! was really hard to make this one !

The song is quit hard to edit with and to match the sync with it ... It might feels at some points that it's overloaded effects ..but it's that kind of song where you have to add a lot of effects to match it ..worked more than usual on CC to match each other ,,,

____________--

so this time I …



[ Full reading ]
Comments: 6
「No Scared」- Diegao & Yusuke [Stylize 6th Eden Team IC]

Wed Aug 20, 2014 7:24 pm by YusukeAMV


This is my first Collab yeeee xD another action  
  ok i need to do something different... maybe


Comments: 4
SNAKE EYES

Wed Sep 03, 2014 10:58 am by KoaLa


Hello!
Made a little Sword Art Online AMV and I'd be grateful if you could subscribe, comment, and like the video!
I don't mind any criticism at all, in fact I'd be grateful for some, if you have any to give.
Thanks in advance!


Comments: 0
Statistics
We have 227 registered users
The newest registered user is Dangerogt

Our users have posted a total of 4385 messages in 535 subjects