Æon Studios Channel
Who is online?
In total there are 2 users online :: 0 Registered, 0 Hidden and 2 Guests

None

Most users ever online was 21 on Sun Jul 05, 2015 4:48 pm

[DanParthenis] Drowned | Japan Expo 2015

Thu Jul 02, 2015 2:00 pm by danparthenis
Editor: DanParthenis

Download Link:

mediafire.com ?4rsvbgww17z6s4c

Animes Used:

The Girl Who Leapt Through Time

Noragami

5 centimeters per second

Song/Artist: Lana Del Rey - Young and Beautiful

Contest Participating/ed: Japan Expo 2015

Description:

Hey guys, so basically this is my entry for Japan expo this year, …



[ Full reading ]
Comments: 0
♪ Lights Of Hope [AMV] - Japan Expo 2015

Wed Jul 01, 2015 2:30 pm by Strat
Making Of: bit.ly/MakingOfLightsOfHope

Editor: Strat

Animes Used: 5 Centimeters per Second

Angel Beats, Akryls

Chuunibyou demo Koi ga Shitai!

CLANNAD

Clannad: After Story

Code Geass

Date a Live

Denpa Onna to Seishun Otoko

Fate/stay night: Unlimited Blade Works 1 & 2

Global Astroliner

Hibike! Euphonium

ME!ME!ME!

No Game No Life

Ore Monogatari!!

…



[ Full reading ]
Comments: 0
[Fobos] Reaching Out

Wed Jul 01, 2015 2:21 pm by Fobos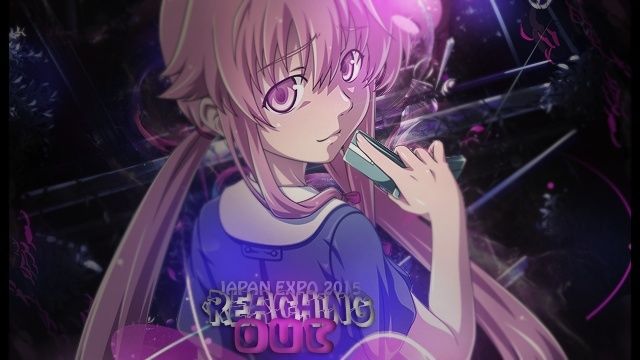 Hello people. This is my work for JE 2015. Actually this is my fail that i started in january but cant finish it bcz i lost my inspiration at 1:30. So, i finish this amv in june and send it on JE and failed as fuck bcz this amv not in finalist so i decide to upload it on yt. I hope you like it and this work was just my experiments with …



[ Full reading ]
Comments: 0
The Curse - Tokyo Ghoul

Wed Jun 24, 2015 12:13 pm by YusukeAMV
New AMV from Yusuke, baby!
Comments: 2
Sword X Horizon - AMV

Sun May 24, 2015 6:28 pm by Jocker8clz
We just had an idea to edit those 2 Animes together , we tried to create a small story out of the 2 Anime in less than 2 min . didn't really have much time to make it perfect (collage :| ) , but the outcome was great !

anyway ,Hope you enjoy it :)

Information

Anime: Sword Art Online - Log Horizon

Music: My Chemical Romance - Welcome To The …



[ Full reading ]
Comments: 0
Strat - Big Contest 2015 - Heartbeats

Sat May 09, 2015 4:57 pm by Strat
BIG CONTEST 2015

Name: Heartbeats

Anime: Mirai Nikki

Song: Far Away From Me

Artist: Butch Clancy

Duration: 2:40

Programms: Sony Vegas, After Effects, Photoshop

DD:

http://amvnews.ru/index.php?go=Files&in=view&id=6611

Descarga desde el servidor

Video:

"Heartbeat" is a single pulse of the heart as it takes in blood and pumps it out.

I decided to …



[ Full reading ]
Comments: 0
[MEP] Black

Fri May 08, 2015 10:02 pm by Kyoroichi
Thanks for the bann' oxide.

Yo so after 10 billion years we were able to complete the MEP thanks to Didi and elerye finishing their tracks quickly haha, this mep is seriously like 1 year old, its had so many replacements xD just to name a few: lokkiclu, kurorukio, luciole, tricky, sempai, gabber, akuzo, nos and i am sure there are more lol …



[ Full reading ]
Comments: 0
[Visual Bird Audition] AMV -Burning Out-

Fri May 08, 2015 2:07 pm by DeyKira
Name: -Burning Out-
Anime: Fairy Tail, Sword Art Online 1&2 , Fate/Stay , Soul Eater, Chuunibyou demo Koi ga Shitai !
Song: Days Like These
Artist: All Faces Down
Outro: One Good Reason
Artist: Celldweller
Duration: 3:34
Programs: Sony Vegas Pro 13
Attempting to enter in Visual Bird Studio ! xD
I know it's a lot of fighting scenes there...

Video:

[ Full reading ]
Comments: 0
[ASMV/AMV] Fairy Tail -Battle Cry-

Thu May 07, 2015 5:15 pm by DeyKira
Name: -Battle Cry-
Anime: Fairy Tail
Song:  Battle Cry
Artist: Imagine Dragons
Outro: Madness In Me
Artist:  Skillet
Duration: 7:34
Programs: Sony Vegas Pro 13
I Love this song and anime, so i thought to remake the AMV/ASMV and to make it better.
It took like 4 weeks... So i hope It's good enough for you  <3 !
I used like 200+ episodes... Hard work xDD


Project Imagine:
[url=http://www.servimg.com/view/19165965/6]
3>

[ Full reading ]
Comments: 0
Statistics
We have 306 registered users
The newest registered user is xGuhendi

Our users have posted a total of 5007 messages in 668 subjects